Hello!
I hope the days have been treating you and yours well.
It's been a little bit of a busy weekend for me.
If you want the TL/DR…
I'm back on Patreon with a new model and over 300,000 words of new fiction (including the complete, unedited text of The Fall of Skullkeep and my progress so far on Tempus, Primogenitor #4!). You can find me here, if you'd like to read the stories as I write them.
If you'd like the whys and wherefores, read on!
BUT FAIR WARNING: I highly recommend you view this post on a full-size computer screen. There are large images below.
Right, then!
On April 1st, I started a challenge with Dean Wesley Smith: The Great Dean Challenge. His goal for the final nine months of the year (April through December, inclusive) is to write one million consumable words. He defines consumable words as any writing many people have the option of reading. He includes his blog posts as well as his fiction.
For those of us who opted into the full challenge, the goal is to come within 20,000 words of total word count for these last nine months, meet that word count, or exceed it. Given that I am something of a glutton for punishment, I have opted to exceed it.
I'm doing pretty well, so far.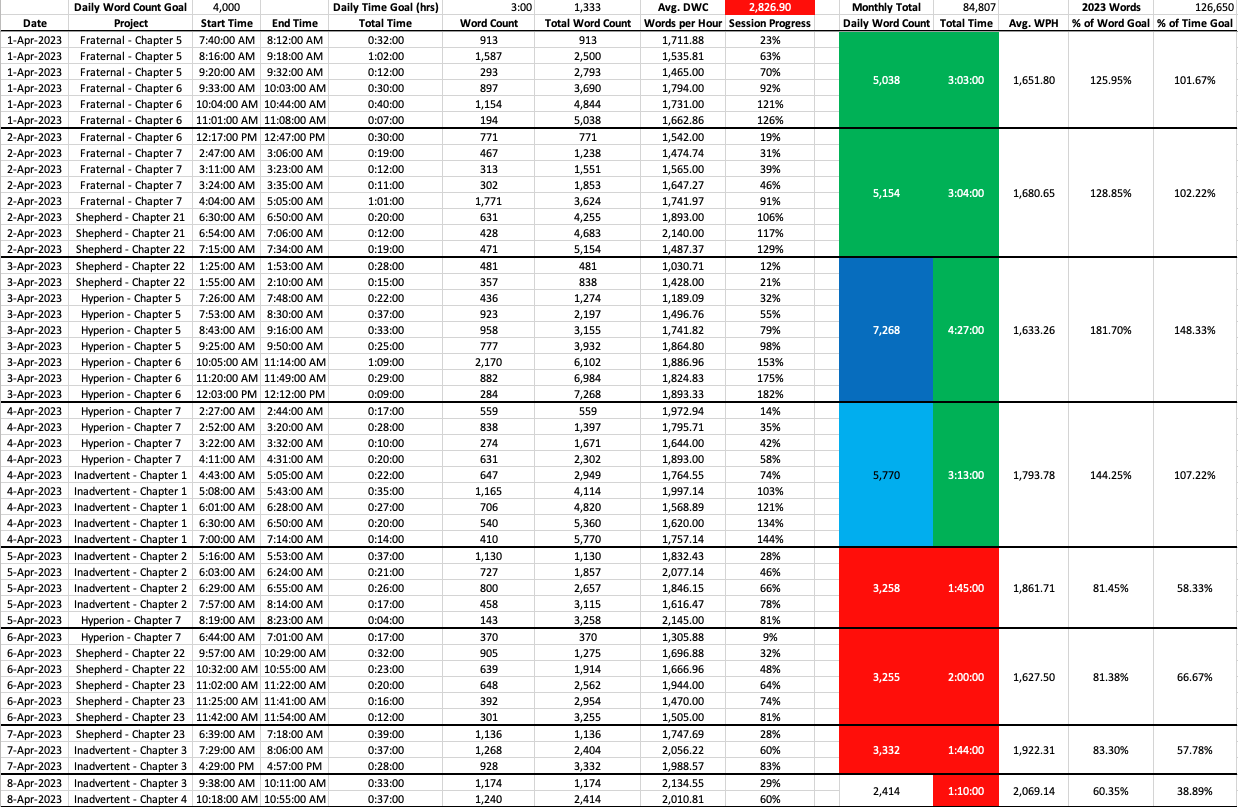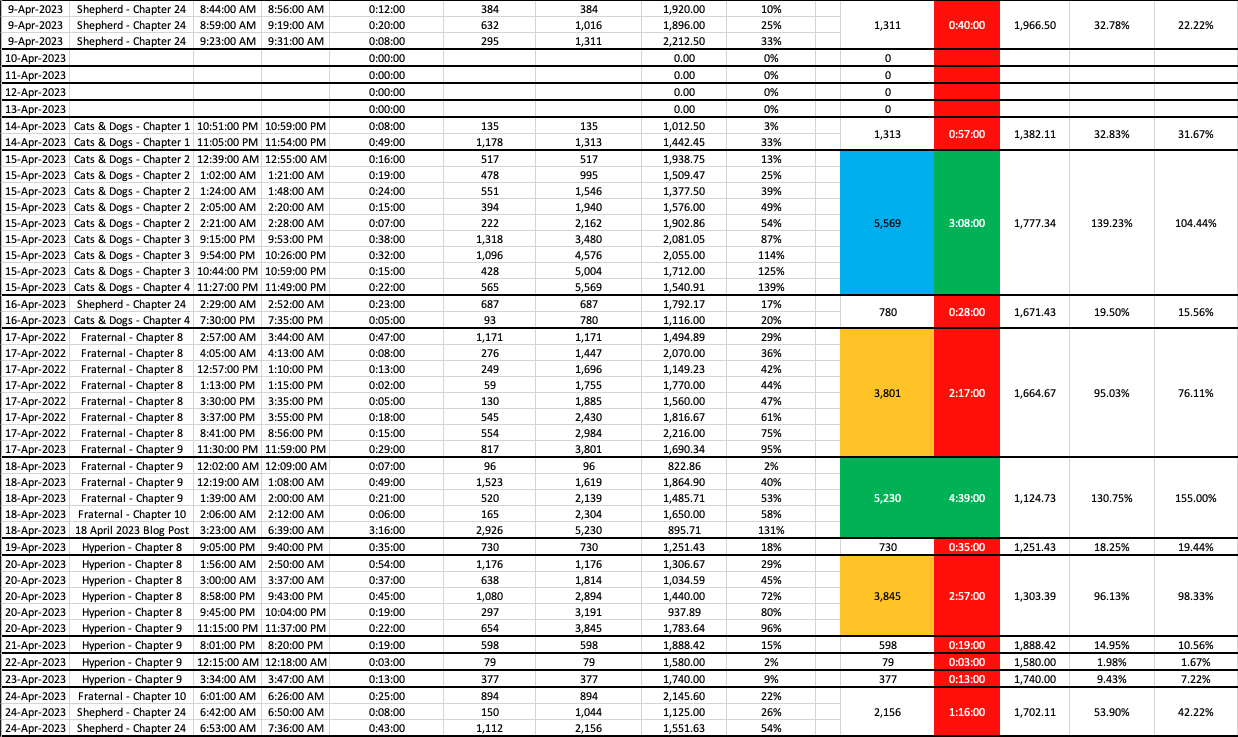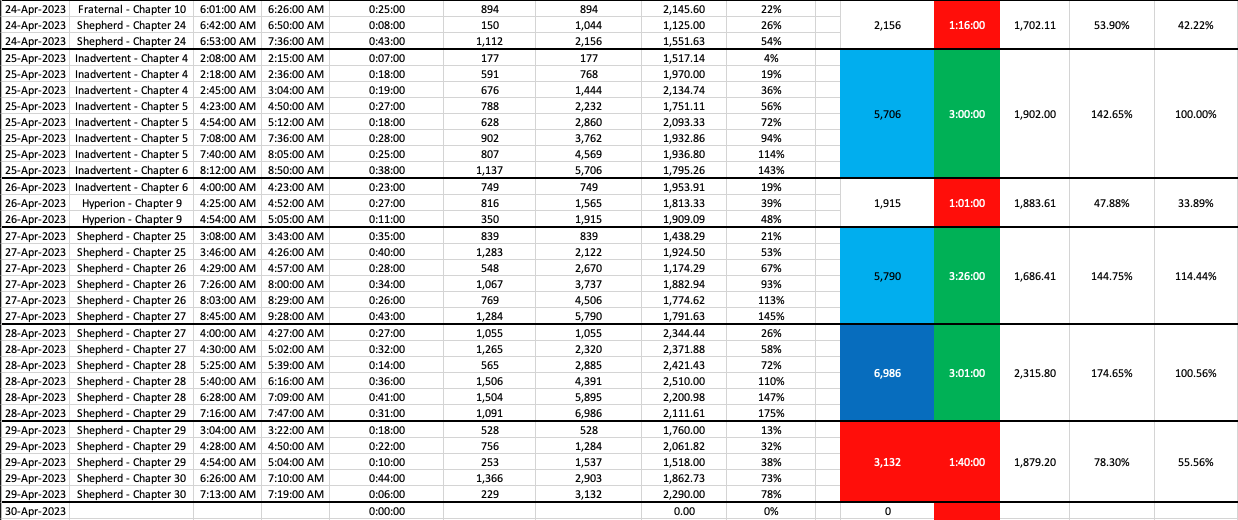 Okay. That's April, but how's May going?
Why… I'm glad you asked!

As I mentioned in a previous post, I've been working through the question of just what I'll do with all this fiction.
I decided to go back to Patreon and adopt the more common model of posting in-progress stories chapter by chapter. When I tried Patreon before, I was only posting complete–though unedited–stories.
I still need to go through and update all the back matter of my published stories, but that won't be too difficult. I won't worry about the print editions, because frankly, they're such a small percentage of the publishing company's revenue that they're not worth the time and hassle involved with updating the interiors. We're talking less than 5% of the company's monthly revenue… possibly even less than 1%.
But yes… if you'd like to read along with me as I progress through the Great Dean Challenge, become a member of my Patreon. I'll post the chapters as soon as I finish them.